Your guide to building a $100m RIA
These growth strategies will help you scale your practice rapidly.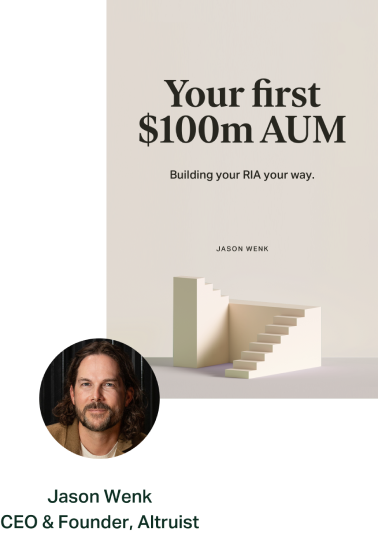 Depending on the type of securities you're trading for your clients and your portfolio management strategies, you could need a dozen other policies and procedures and a robust compliance monitoring program.
Hiring a quality, cost-effective consultant will be vital to ensuring you satisfy your regulatory obligations, so when the SEC or your state securities regulator visits, you'll make it through the exam unscathed. How should you prepare for that? Like hiring an employee, you'll want to have your interview questions dialed in.
Questions to ask before hiring a compliance consultant:
1. Cover the basics
It's important to ask questions like:
- How long have you been working in compliance?
- What positions have you held?
- Have you previously worked at a regulatory agency?
These questions aim to uncover the type of experience this person has and whether or not it lines up with the kind of compliance consulting you need.
2. Asking about their book of business
Make sure this person has the consulting background and experience you are looking for. Depending on your niche or approach, finding a consultant or service specializing in compliance matters for firms of a similar size and registration type may also be valuable.
A compliance consultant who primarily works with broker-dealers is probably not the best fit for state-registered fee-only firms. In this scenario, it's likely that most of the resources the consultant reinvests in their own business will be geared towards FINRA-registered broker-dealers, leaving a smaller allocation for the remainder of their clients.
3. Determine cultural fit
As with any new addition to your team, the compliance consultant you're looking to hire or contract should be a good cultural fit. The person should mesh well with you when it comes to soft skills like communication styles, client or internal interactions, and relationship building.
For example, perhaps you may have pinpointed a sharp compliance specialist who boasts a great resume but has a greater appetite for risk than you are comfortable with. Ensuring your risk profile aligns with your compliance professional can also be part of a culture fit exercise.
At the end of the day...
Since compliance touches virtually every aspect of your business, having the right person in this role is critical when you decide to take the leap. Definitely take your time and find the right fit. And in case you missed it, be sure to catch up on the previous articles in the series:
About Altruist
With Altruist, you can seamlessly transition to a custodial platform built for RIAs. Simplify your tech stack, reduce overhead, delight your clients, and grow your business. True independence awaits. Talk with one of our transitional specialists now.